Ile de Re is one of the most famous holiday destinations in France, one that's perfect for tourists of all kinds and from every corner of the globe. Going for a rental on this amazing island is all you will need to enjoy a stay that's nothing short of extraordinary, it's the one and only formula for spending a perfect vacation with family, friends or a lover…
Choose one of the many Ile de Re holiday rentals and discover the proof of what we said!
Ile de Re holiday rentals
Hundreds of villas, apartments, cottages and more in the famous island of Ile de Re!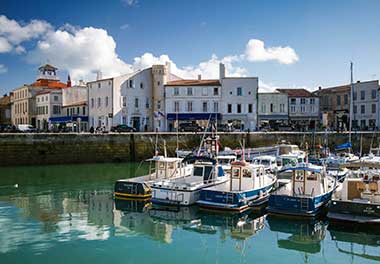 Ile de Re's reputation
The prestige of the beautiful Ile de Ré is second to none and it's proven by the thousands of visitors every year.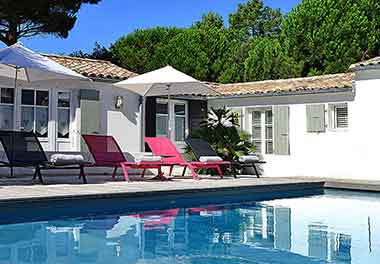 Villa rental in Ile de Re
Go for a villa rental in one of the numerous and varied villages of the mighty Ile de Ré and enjoy the best of stays!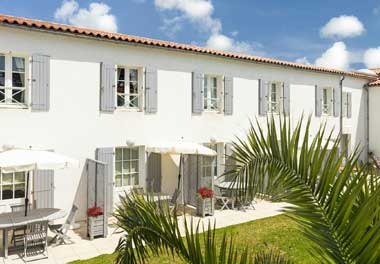 Apartment rental
Why not opt for an apartment rental in Ile de Ré instead of a hotel room and enjoy complete freedom for your holiday?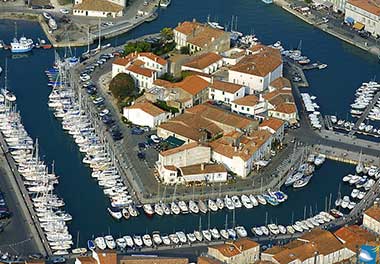 Weekend in Ile de Re
Go to Ile de Re, enjoy a peaceful weekend stay in one of its many accommodations and get to discover the soul of the charming island.
Ile de Re: historical heritage and meticulously preserved architecture
Some of the hundreds of reasons for you to stay in Ile de Ré are its unique landscape and architecture. Clear white façades, blue and green shutters, hollyhocks blooming alleys and many more elegant pictures can only make your stay in Ile de Ré even more memorable.
When it comes to holiday activities, Ile de Re is nothing short of a paradise for energetic people, sport enthusiasts and cultural events goers! Ile de Ré will offer you all its luxuriousness both in accommodations and daily outside life as welle as wonderful and friandly people…